Case Study
Relive — Kick-starting communities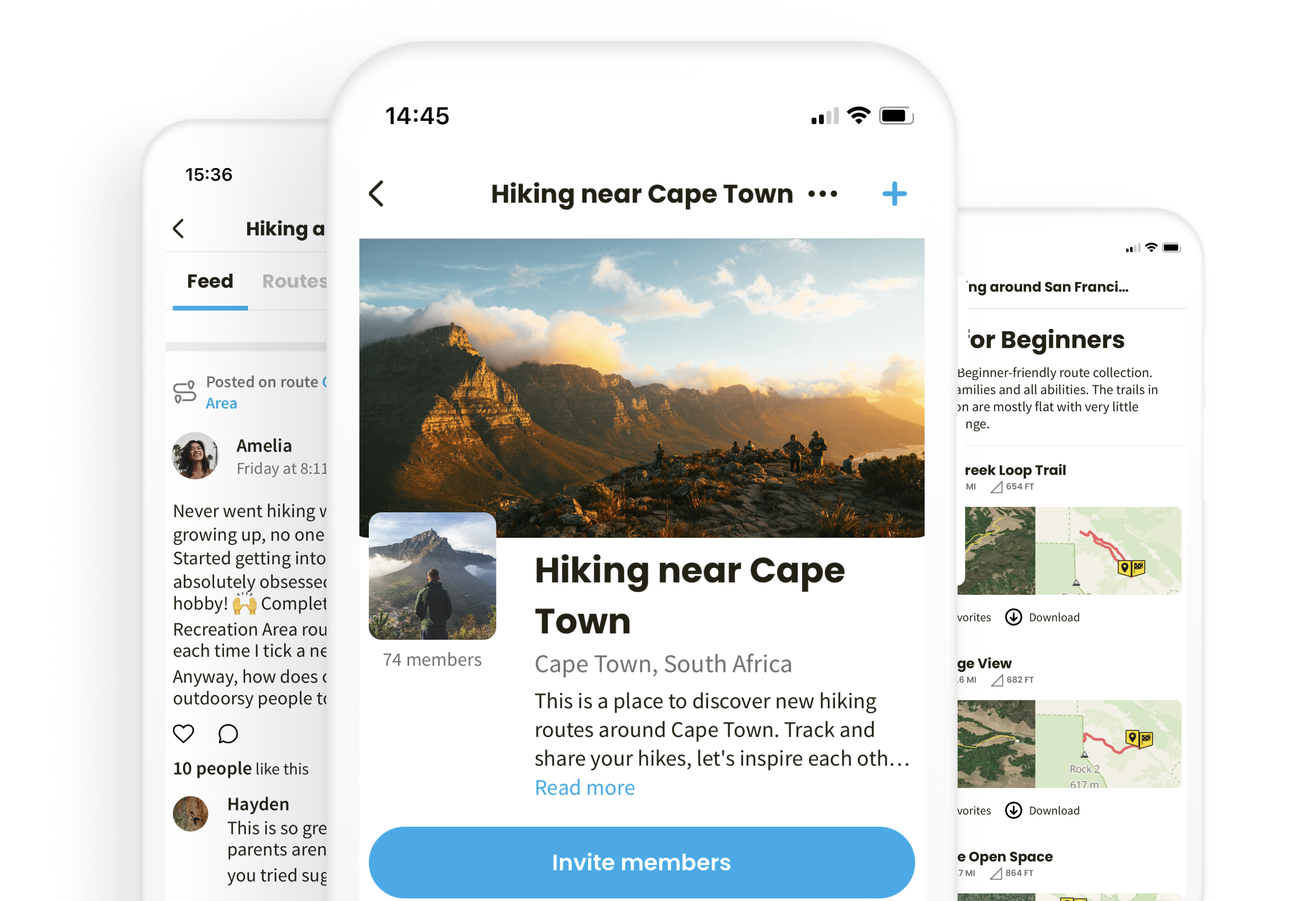 What's Relive?
Relive is a mobile app that helps millions capture and share their outdoor adventure in a 3D video of their route, with embedded pictures and videos.
The challenge
To grow communities of users that could exchange value with each other, which might drive growth and new revenue in the longer-term.
The context
Relive already had a great environment: a very lean approach to product development, weekly releases, with experimentation and data at its core. It also has millions of users, making it very easy to recruit users for research quickly, and the ability to see the results of A/B tests quickly.
When I joined the tribe was pivoting both in focus and approach: from creator-led communities to more organic locally-focussed ones; and from building out community table-stake features to the more ambiguous work of continuous discovery and assumption testing.
My role
I joined to lead design in a new tribe, with three designers reporting to me. My responsibilities included:
Rituals for the designers in my tribe (1:1s, twice-weekly standups, and office-hours for design reviews)
Manager stuff: Feedback, development, performance management, hiring
Coaching designers and PMs to help ensure the work is aligned to our goals,
Facilitating design studios and opportunity brainstorms
Owning larger pieces of work: an intense research sprint, conceptual modelling, strategy definition with the lead PM
Filling in for absent designers, ensuring the pace of work remained fast
Training others in UX research and information architecture practices
Clarifying unwritten goals and principles held by leadership to help guide PMs and designers
The outcome
We grew a test bed of 40 active communities by exploring ways to match existing users with common interests. We shipped features that encouraged them to produce content, helped them find and consume content, and gave them ways to reward content and feel rewarded for producing it.
We proved that there were people willing to share content with strangers, and learned what kind of content users responded well to.
Relive now has a nice base of active hiking communities, but given that a financial impact would take much more time, they had to lay off 40% of its workforce to get back to a sustainable size.
The process
It was messy, but fun. Once we had the basic community features there was no blueprint for what to do. So we spoke to users regularly to understand what value they were perceiving and desiring, and what was turning them off. Every few weeks we'd take a step back and figure out what our biggest risks and opportunities were, and define small bets we could design and ship in a few days to tackle them and get feedback in A/B tests.
Here are some artefacts I created along the way.
Research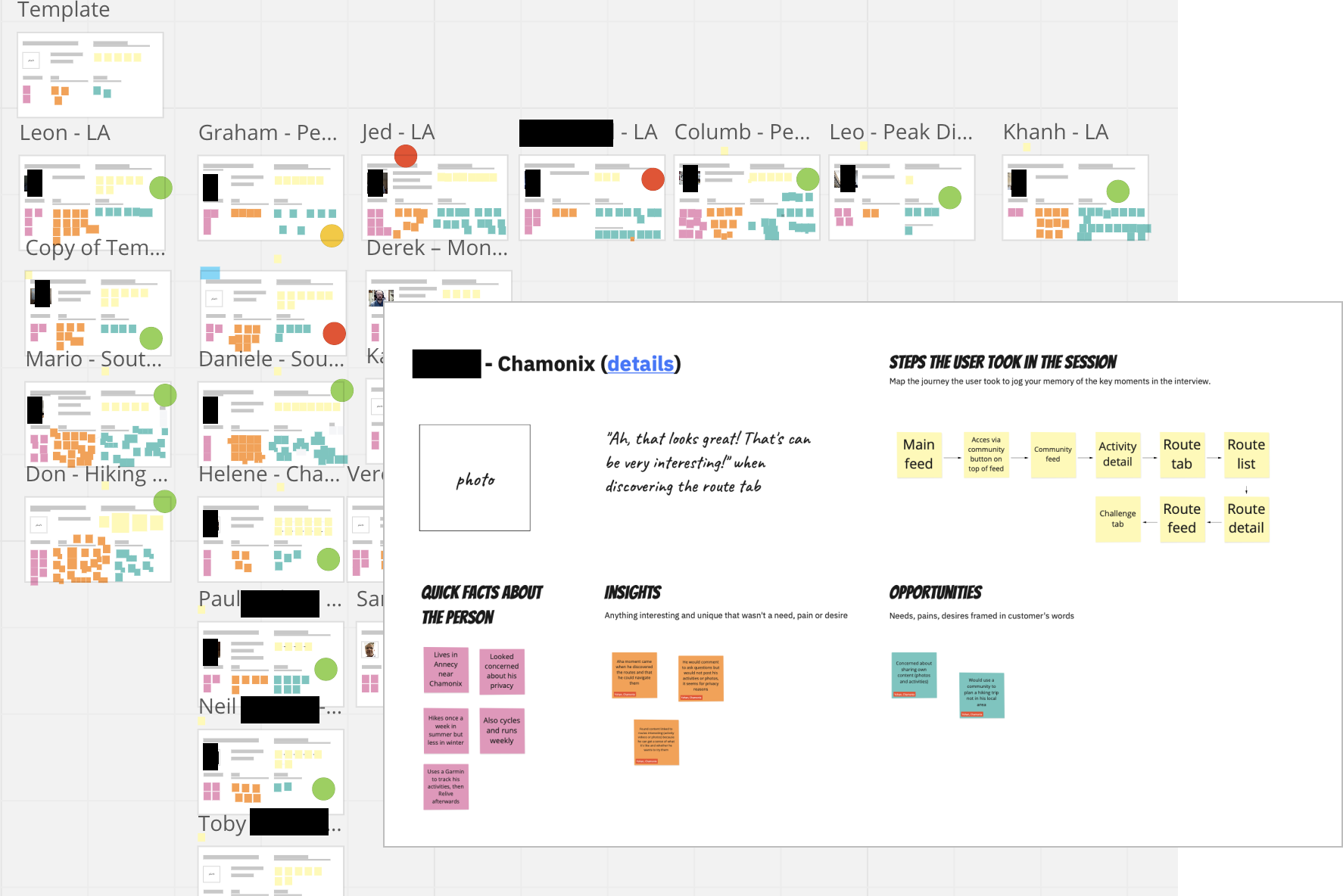 User research notes from a one-week research sprint captured as one-pagers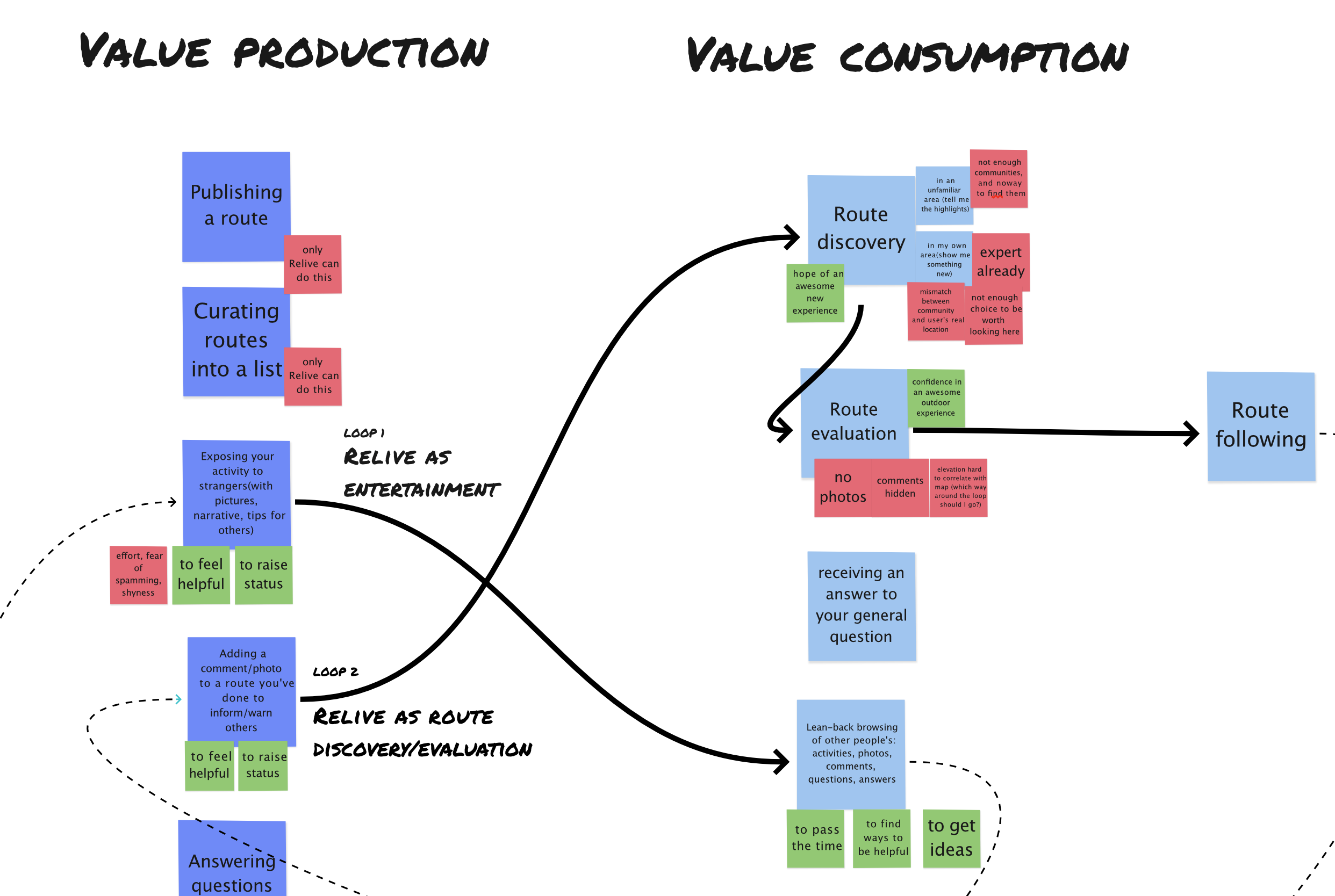 A synthesis from research showing some value loops that had emerged
Concept modelling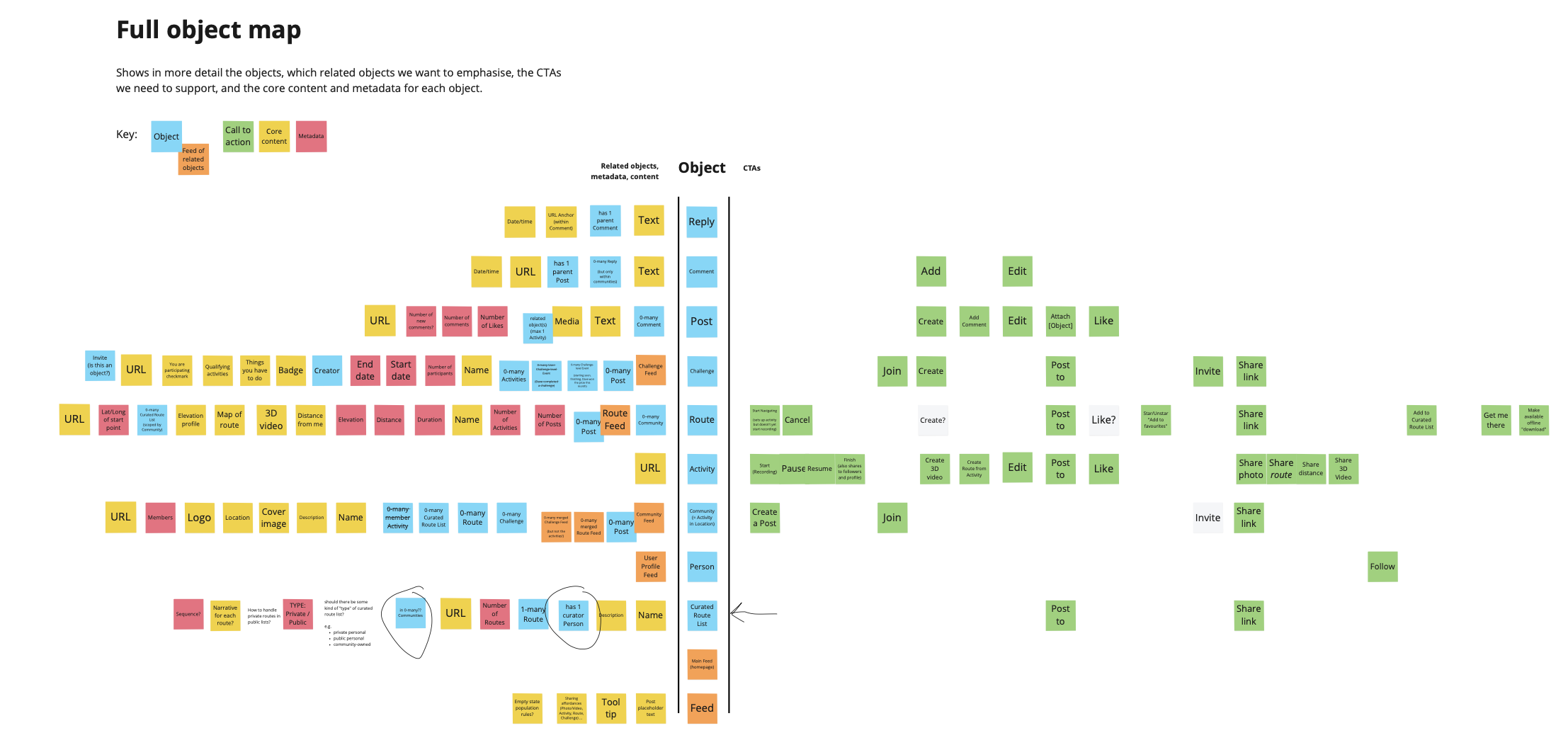 I used object mapping to clarify how new community concepts would relate to each other and the existing concepts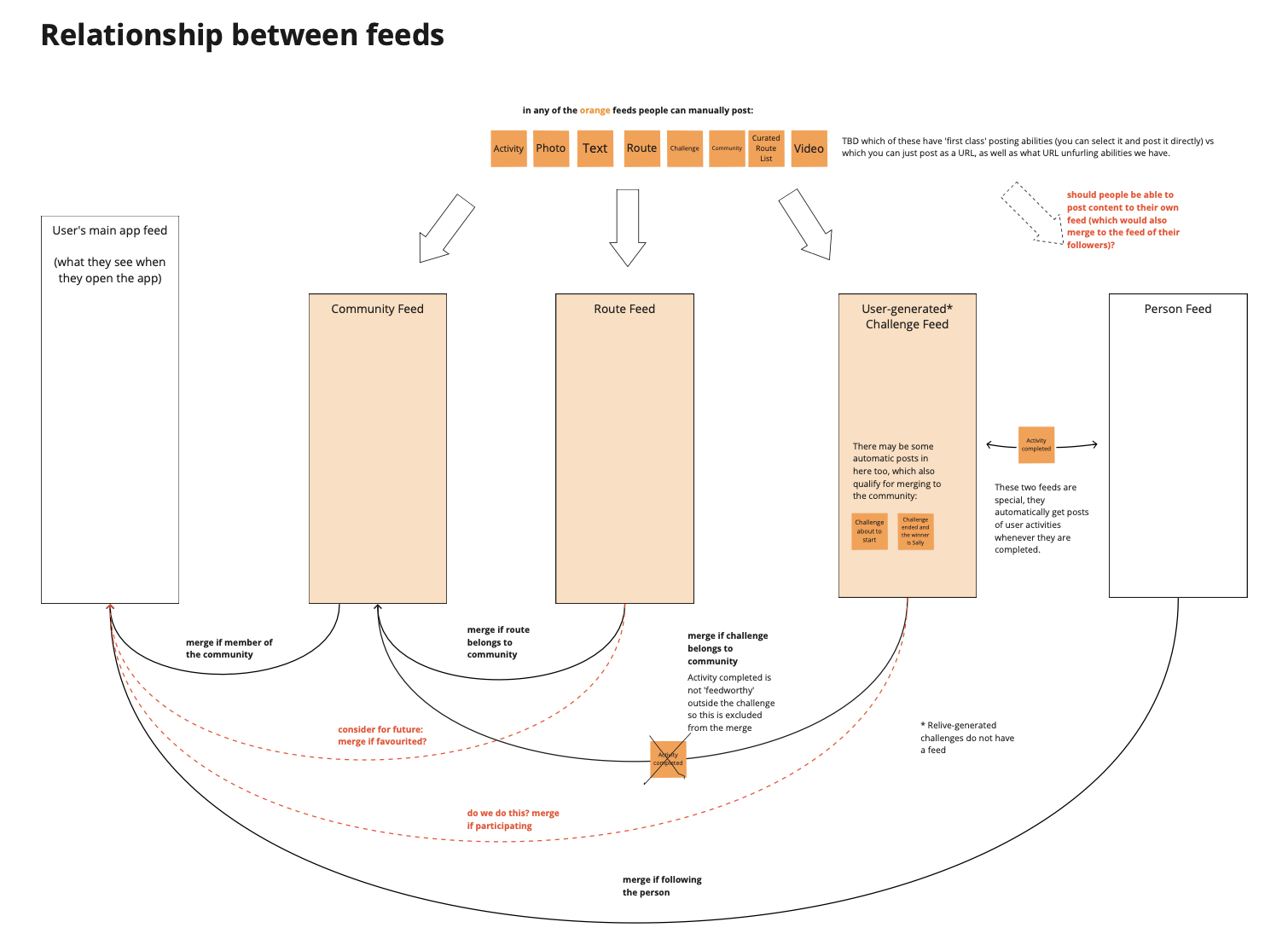 We wanted content from objects inside communities to bubble up to a member's home feed, and I needed to clarify the rules and consequences of this visually.
Design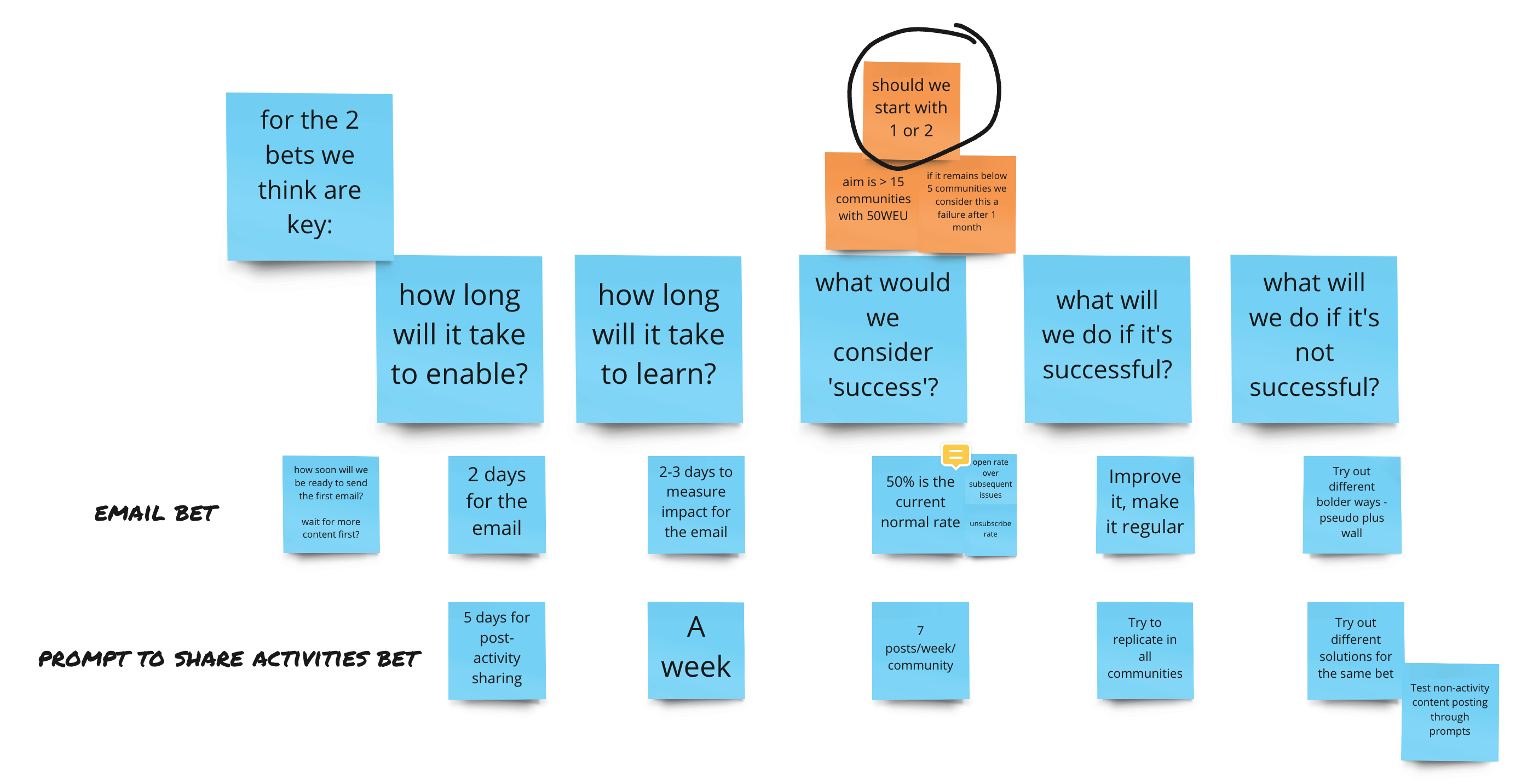 Helping a team to get clear on their intentions and next steps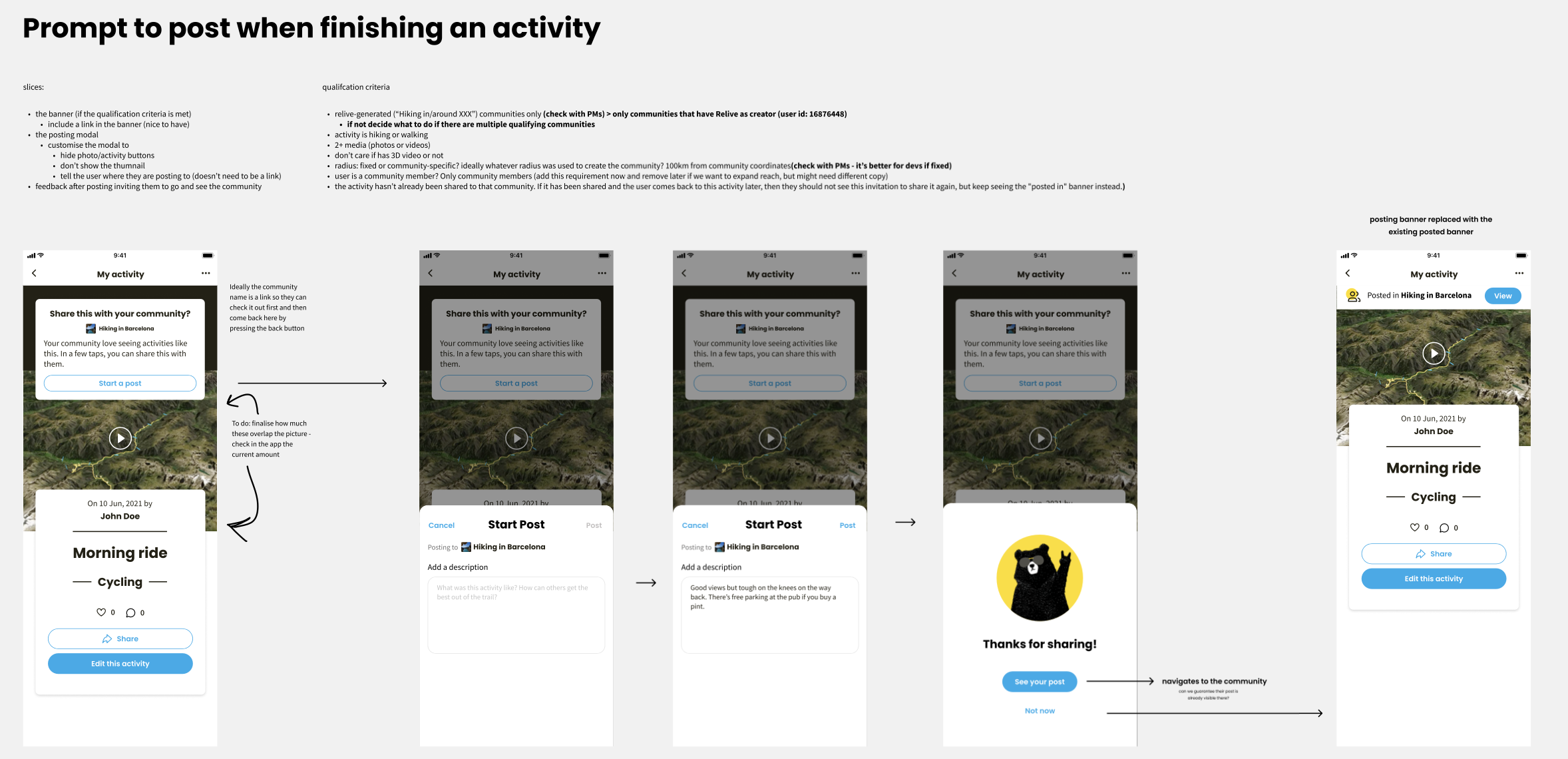 One of many interventions - in this case encouraging users to post an activity to a relevant community right after they've finished recording it
Measurement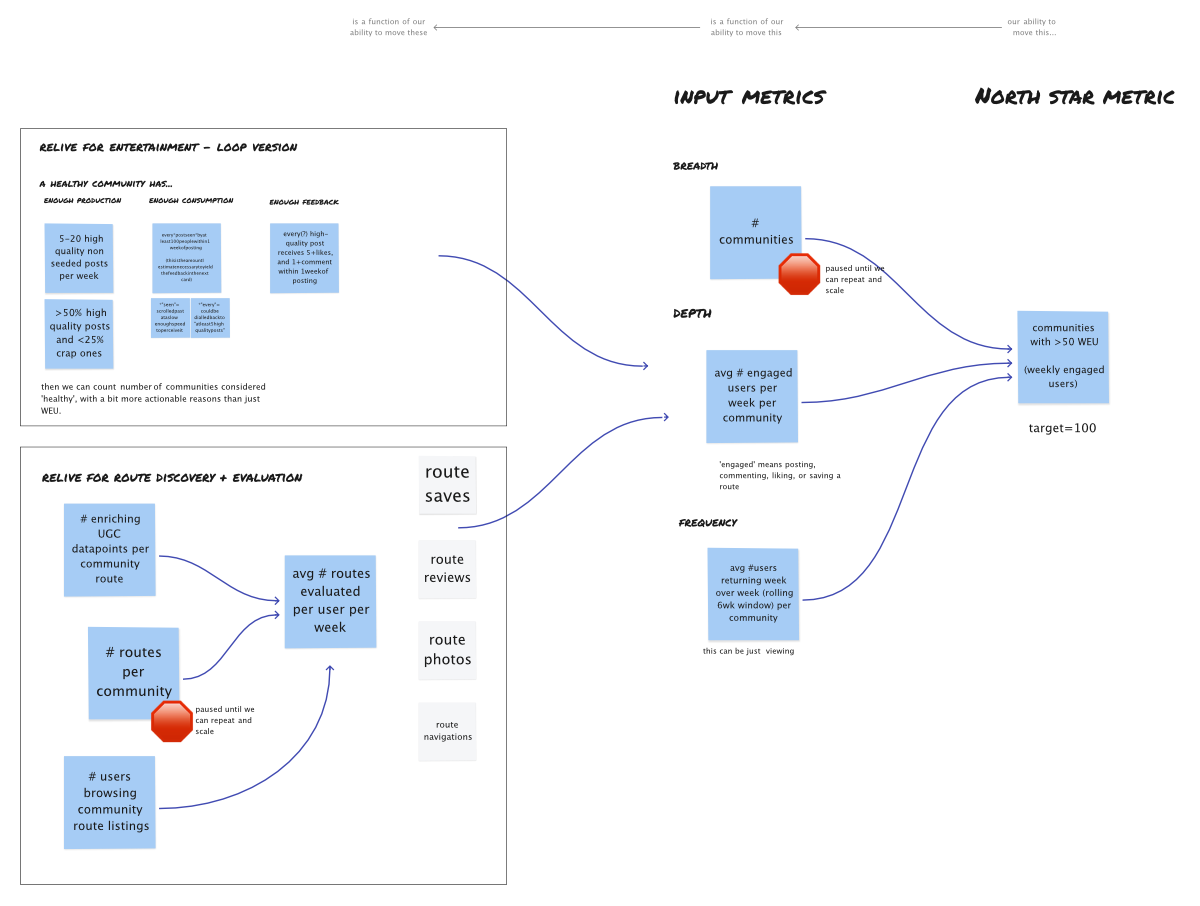 A metrics model I created to help align the team, inspired by John Cutler's writing about North Star metrics.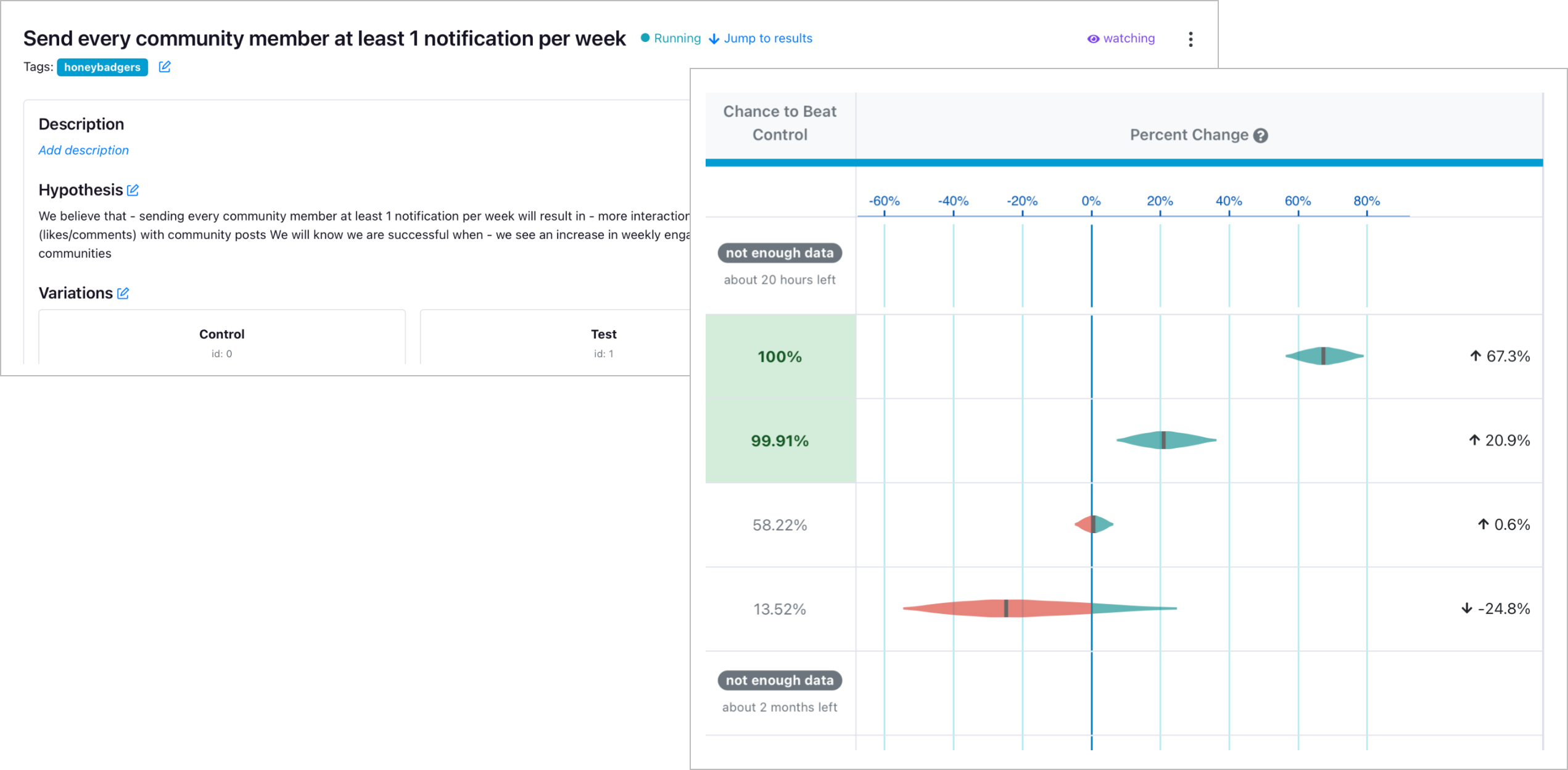 Excerpts of A/B tests tracked in Growthbook