Case Study
Relive — Rearchitecting the post module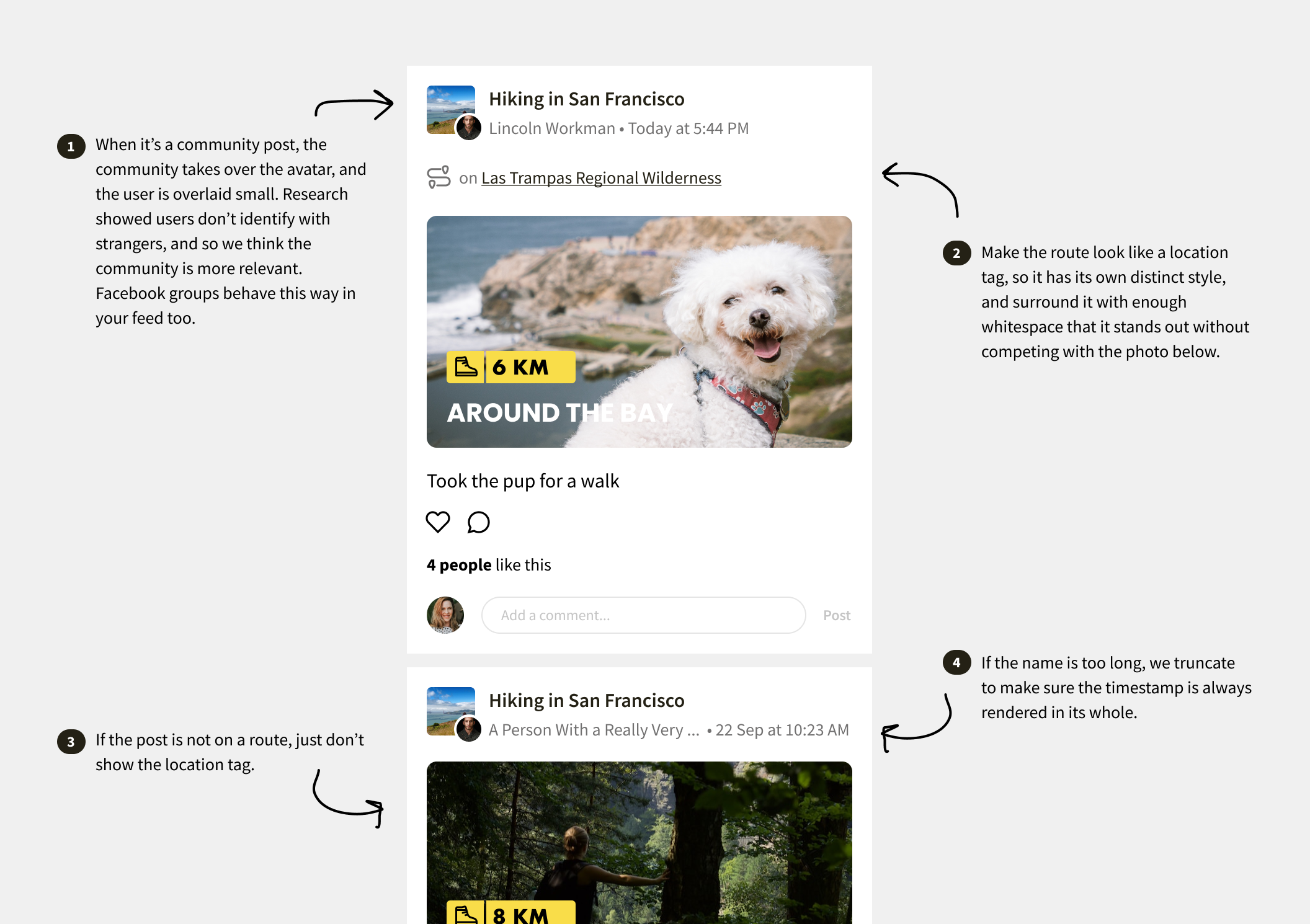 This is an example of an interaction design project I led at Relive.
Challenge
The original post module in Relive was designed just to show activities from the people you follow. With the introduction of communities things got more complex. Now it could show you content from strangers in the same community, that content could be more than just activities, and it could be associated with a route or challenge too.
User research showed users were unsure why they were seeing this new content in the feed, and weren't engaging with it.
We'd been adding more and more to the post module and it was time to take a step back to rethink it now that it has more work to do.
To be continued…
I'm working on this over the next few days. Happy to talk you through the complete process on a call.